Share: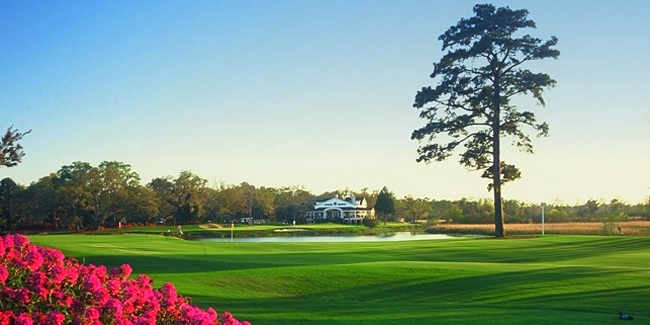 Myrtle Beach, S.C.
A Few Grains of Sand
By Bruce Leonard
The South Carolina city of Myrtle Beach
Other destinations may try to lay claim to the golfing crown, but when it comes to the combination of quantity, quality and variety of golf courses in one location, Myrtle Beach is the reigning monarch. On a previous trip to the area, I had played Blackmoor and Prestwick.

Designed by golf legend Gary Player and laid out along the majestic Waccamaw River on an antebellum rice plantation, Blackmoor delivers a traditional parkland layout that wends through mature pine forests on the front nine, then evokes images of Scotland on the back, with its open links-style fairways buffeted by winds that whistle off the nearby Atlantic. And the next day, I determined that Prestwick Country Club is a far more impressive course than Blackmoor is. Such is the beauty and subjectivity of Myrtle Beach.

On a more-recent, far-too-short visitto this golf haven, I played two courses that have been ranked among theTop 100 courses in the country-Caledonia Golf&Fish Club and King's Northat Myrtle Beach National, a course designed by the king himself, Arnold Palmer.I had toured part of Caledonia on a previous visit, and I knew my upcominground there would be as close as I'll ever get to playing Augusta National,since Caledonia is gorgeous, challenging and ultra-special. King's North, I hadbeen told, concedes nothing to Caledonia in terms of beauty and addsyou've-got-to-be-kidding-me challenges that the average duffer will likely findare both creative and daunting. These two alluring monsters threatened tohumiliate me and empty my golf bag of Top-Flights, so I stopped by the SteveDresser Golf Academy (dressergolf.com) for a quick tune-up.

Adjacent to world-class True Blue Plantation, Caledonia's sister course, Steve's state-of-the-art academy delivers high-quality, hands-on instruction in a low-key, fun-filled manner. Steve encourages participants to tell jokes so the process seems more like a learning vacation than school, and he puts them at ease with his gregarious manner and assured teaching technique. I would not have time for a full lesson-instruction ranges from hour-long private sessions to week-long, comprehensive classes that include rounds on both True Blue and Caledonia. I would take what Steve could teach me in a few minutes, because my tee time loomed.

A lake and sand traps on the driving range allow golfers to emulate real-course situations, and as I stood admiring the whole operation-particularly the indoor tee box that eliminates rainouts and allows for Steve and his staff to videotape students' swings-I hoped I didn't skull the first 7-iron I hit, as Steve studied my swing. I didn't, but the third, fourth and fifth balls scudded like skipped stones. I eventually settled down, and Steve led me inside, where he videotaped my swing. To my surprise, I didn't look as pretzeled as I thought I would; I even managed to do a few things correctly, Steve said.

For the most part, I drove the ball well, thanks to Steve's tips, and I even hit a 245-yard drive over an alligator that was sunning itself in a sand trap on the 7th hole. The course has some of the most fantastic, beautiful holes I've played, with the 4th, 8th, 13th and 14th particularly special. And, yes, the finishing hole is challenging and memorable.

King's North at Myrtle Beach National is only one of nine courses under the Myrtle Beach National umbrella, yet to use the word "only" in regard to King's North may be to misrepresent it. The layout is so challenging, the vistas so stunning and the water holes so memorable that it's easy to understand why this course is considered one of the best in the nation. I birdied the first hole when I chipped in, but otherwise, King's North owned me. The 6th hole, called "The Gambler," relegates other "challenging" holes to the realm of the mundane. I played the par-5, 525-yard hole (from the gold tees) safely, electing not to go for the island fairway, and I still triple-bogeyed the beast. Then the 18th hole arrived, with its 42 bunkers, the most of any hole in the world. But these are, of course, all great problems to have, similar to the wonderfully difficult dilemma of trying to choose which of Myrtle Beach's 100-or-so courses to play, then deciding which season you will return to Myrtle Beach next year.

Revised: 11/28/2011 - Article Viewed 20,101 Times
About: Bruce Leonard
---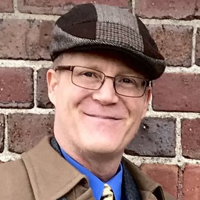 Bruce Leonard has been a freelance writer/photographer specializing in adventure travel for two decades,
his work having been published in dozens of publications, including the Robb Report, Playboy, Travel+Leisure Golf,
National Parks and the L.A. Weekly. His first solo art show recently closed, and his writing,
photos and paintings can be found at freelanced.com/bruceleonard.
---
More Articles by Bruce Leonard