Share:
---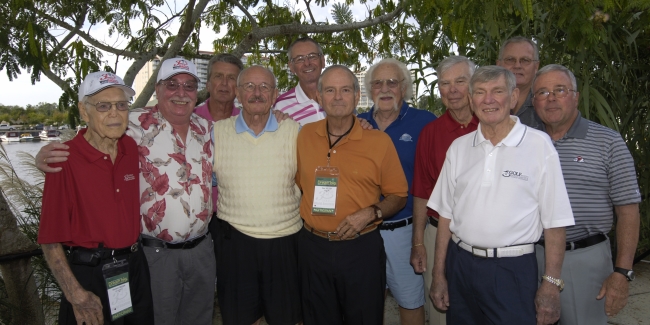 Myrtle Beach's World Am
30 Years of Golf, Fun and Camaraderie
By David Wood
Thirty years ago, Reagan trounced Mondale and was elected to a second term, the Portland Trailblazers made one of the worst mistakes in sports history by not drafting Michael Jordan in favor of Sam Bowie, and the Los Angeles Raiders, having left Oakland in a lurch, walloped the Washington Redskins in Super Bowl XVIII. That year, 1984, was also the inaugural year of a nascent Myrtle Beach golf tournament that would become largest one-week amateur competition on the planet.

This week more than 3,300 players for lands near and far - including the U.S., China, India, Japan, Australia, England, France, Germany, Italy, Sweden, South Africa and Canada - are hoping to channel their inner Tiger Woods and hoist the winner's trophy this coming Friday and reign as the 2013 "World Champion."

Even former baseball flame-thrower (and avid golfer) Roger Clemens, who made it to the finals last year, is back to give a go. It will be a much quieter experience for The Rocket than his days on the mound in road games with fans booing his every move. Now the ball is just a seemingly innocent little orb sitting there while daring a modicum of proficiency.

While the battle over four days and 72 holes to score within shouting distances of respective handicaps is important, a group of 11 good-natured chaps who've played in all 30 tournaments meet each year the night before the action begins, They reminisce over drinks, renew friendships, and perhaps epitomize what this event, and the sometimes maddening game of golf, is all about.

"It's so great to see the guys again and also make new friends," said Bob Yelton of Shelby, N.C. who despite having a heart episode within the past year is back to good health and ready to roll. When asked about the best he's ever finished in the 29 previous tries he said with laugh, "Heck, I've never even come close to making it to the finals."

Good humor is a given with this group. "I'll be back for another 30 if I live that long," said grinning Fred Pugh, a 72-year-old marketing exec from Columbia, S.C. "My attitude and my handicap keep going up."

Pugh tells a wonderful tale of once accidently swallowing a yellow jacket who'd found its way into his beverage while he was out on the course during the World Am. Despite having his throat swell up to the size of a grapefruit he said, "I wasn't about to quit playing and go to the hospital. I just gulped him down with water and kept playing."

Plus the 30-year vets simply love to visit the Grand Strand. Paul Ciancanelli from DeMotte, Ind., who was recently honored with placement in the Illinois Hockey Hall of Fame for his years of officiating, said, "Myrtle Beach is simply the best place to come to. It's all here - the golf, the beach, great food, plus all the great friendships I've made."

Despite all the laughs and stories from the three decades of playing in the World Am, these guys are indeed golfers and will be trying to post as low a score as they can. Bob Yelton summed it up, "Just once in my life, I'd love to play well enough to be called a sandbagger."

For more information visit: www.worldamgolf.com.






Revised: 08/27/2013 - Article Viewed 20,443 Times
Share Comment
Written By: David Wood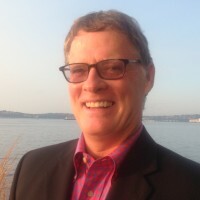 In addition to writing on golf and travel, author and noted speaker David Wood has made several appearances on Late Night with David Letterman as well as dozens of other television shows. His book - Around the World in 80 Rounds - was just released in paperback on www.Amazon.com. Currently he works in public relations with Buffalo Communications in Vienna, VA.