Share: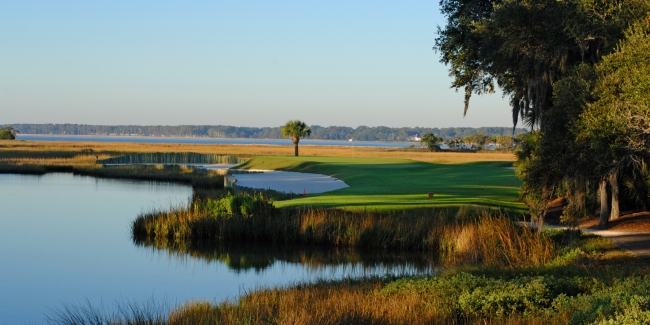 Harbour Town Golf Links Stars at the RBC Heritage
By David Wood
Harbour Town Golf Links at The Sea Pines Resort on Hilton Head Island is the real star of the PGA TOUR's RBC Heritage this week,

For decades, the highest of praise for Pete Dye seminal design has been the rule. "It's one of the most innovative and revolutionary designs in the history of golf architecture," says Golfweek's Bradley Klein.

Hall of Fame golf writer Dan Jenkins calls the course "nothing short of a work of art."

It also doesn't take much prodding for tour players to gush about this epitome of strategic design that still seems as fresh as a daisy even though it's approaching middle age at 45 years old.

In his pretournament press conference, Ryder Cup Captain Tom Watson, who played Harbour Town for the first time in 1971, said, "I loved the golf course right from the beginning. I still love it and put it in my top five golf courses."

After his sterling 5-under 66 opening round on Thursday, amenable Matt Kuchar said, "It's always been one of my favorites. When I look at golf course architecture and design this one stands out as being a really fantastic layout and fun to play."

With the calming influence of the stately oaks and magnolias draped with Spanish moss framing the fairways and greens, there is a hushed atmosphere to the layout. Even with the multitude of spectators it can be as peaceful and quiet as a museum gallery packed with Rembrandts rather than the usual buzz of such a prestigious professional tournament.

A concise game plan is paramount. Harbour Town is one of the few courses where a long, straight drive smack dab in the middle doesn't necessarily merit a clear shot at the pin. Correct sides of fairways must be hit as many holes dogleg. Encroaching trees limbs can block an otherwise direct aerial path - even from the short grass. Mr. Dye's sharp-edged bunkers, sneaky water hazards, and unforgiving slopes and mounds provide the rest of the peril in store.

Probably the ultimate sin on approach shots is to short-side as the dance floors are among the smallest on the PGA TOUR. Even for the best in the game, getting up and down for par is no picnic. It's more like chip it up and hope it stays on the green as flat landing areas are as rare as an albatross on a scorecard.

After his 2-under 69 in his opening 18, Rory Sabbatini said, "On this golf course, you definitely have to come with your short game in order."

While not overly long by today's standards, it's about as stern a test as a 7,100 yard course can be. The players cherish the challenge.

Five-time RBC Heritage winner David Love III said, "It's a great classic course and fun to play."

Rising star Jordan Spieth said, "This is a fantastic golf course. You have to be a shot maker off the tee."

"Modern architects should take a long look at Harbour Town and realize they don't need to build long, hard courses to make them tough," said Luke Donald.

The pros love it and perhaps best of all for we mortal golfers who want to walk in the footsteps of RBC Heritage winners like Arnold Palmer, Johnny Miller, Tom Watson and Nick Faldo, Harbour Town is open for public play.

The Sea Pines Resort offers a bevy of golf packages that include not only Harbour Town, but also its other Pete Dye gem - Heron Point - and the fun to play Ocean course.

For more information: www.seapines.com.

Revised: 04/21/2014 - Article Viewed 20,013 Times
About: David Wood
---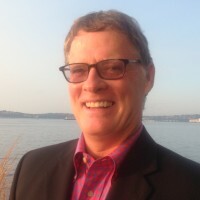 In addition to writing on golf and travel, author and noted speaker David Wood has made several appearances on Late Night with David Letterman as well as dozens of other television shows. His book - Around the World in 80 Rounds - was just released in paperback on www.Amazon.com. Currently he works in public relations with Buffalo Communications in Vienna, VA.

---
More Articles by David Wood