Share:
---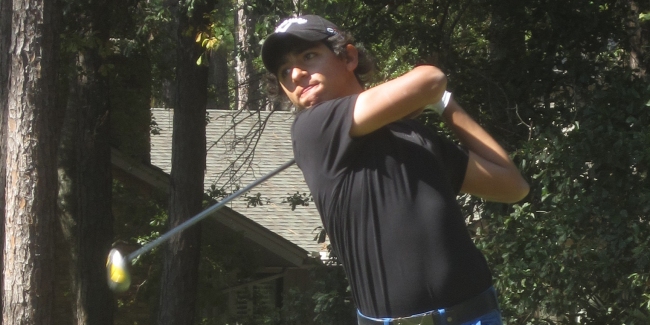 Terrazas Triumphs at Oyster Reef
Nakayama Back to Winning Ways in Girls Division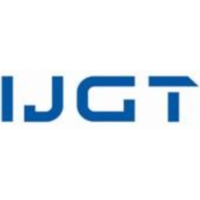 A very skilled field of junior golfers took part in the 36-hole International Junior Golf Tour (IJGT) tournament at Oyster Reef Golf Club, where cold weather and high winds made for difficult scoring conditions over the weekend.

Aaron Terrazas, of Mexico City, Mexico, put together two solid rounds to capture the title in the Boys 15-19 Division, finishing with a total of 3-over-par 147. Cold and windy weather conditions did not deter Terrazas, a Hank Haney International Junior Golf Academy (HHIJGA) student, in his quest for his first victory of the fall 2011 season. After opening with a 1-over-par 73 on Saturday, Terrazas came into the final round with a four stroke lead. Although he started poorly on Sunday, making bogey on the opening hole combined with a double-bogey on hole No. 5, Terrazas demonstrated great composure with a birdie on the par-5 ninth hole and finished the front nine with a score of 38. He closed out his three stroke victory with a 36 on the back nine, which included seven pars, one bogey, and one birdie.

The victory was extra special for Terrazas because his family made the trip from Mexico to watch him play in the event. He thanked them and his other supporters back in Mexico during the trophy presentation and post-round interview.

Terrazas credited his short game as the key to his success this weekend: "I made a lot of good up and downs today."

Coming in second place was Saravit Kerdsinchai (HHIJGA) from Nonthaburi, Thailand with a stellar score of 150 including a final-round score of 1-under-par 71. Finishing in a tie for third place with tournament totals of 155 were Charlie Spencer-White of Bluffton, S.C., and Matt Smith of Hilton Head Island, S.C.

In the Girls U-19 Division, Ayaka Nakayama (HHIJGA) of Kanagawa, Japan, returned to the winner's circle in dramatic fashion after firing a final-round score of 1-under-par 71. Starting the day with a three stroke lead, Nakayama knew she needed her best game to beat Moyu Sasaki (HHIJGA) of Tokyo, Japan, and Pailin Ruttanasupagid (HHIJGA) of Bangkok, Thailand, who were in the final pairing with her. After an opening 9-hole score of 38, Nakayama caught fire with two birdies on her first six holes of the closing nine. Sasaki did not back down, making three birdies of her own.

The two were tied going into the final hole at Oyster Reef Golf Club, which is a 480 yard par-5. Sasaki was over the green on her approach shot leaving Nakayama a slight opening. She took advantage and holed out her approach shot from 125 yards for an eagle putting an exclamation point on her round.

Nakayama knew she hit a good shot as it was tracking the flagstick the minute it left the ground, but she did not know the result until the crowd erupted in applause. "I did not think it was going to go in. I was so surprised," said Nakayama.

Sasaki finished in second place with a tournament total of 1-over-par 145, including the impressive final-round score of 2-under-par 70, which is her best score of the year. Ruttanasupagid claimed third place with a total score of 150.

Brantley Phillips of Greensboro, N.C., was crowned the Boys U-14 Champion after firing an even-par 72 in Sunday's final round. He started the day well making six consecutive pars to create some distance between him and the rest of the field. Phillips hit his stride on the closing nine holes, making two birdies en route to a score of 2-under-par 34. His tournament total of 151 was 11 shots clear of second place. This marks Phillips first victory with the IJGT.

Masato Yoshitsugu (HHIJGA) of Aichi, Japan finished in second place with a total score of 162, and in third place with a tournament total of 171 was Peter Kelesis (HHIJGA) of Las Vegas, Nev.

The IJGT will be back in action at Dormie Club in West End, N.C. on November 5-6. The Crenshaw-Coore masterpiece is sure to be a great experience for all participants.

Posted October 31, 2011 || Viewed 1,797 times
Share Comment