Share:
---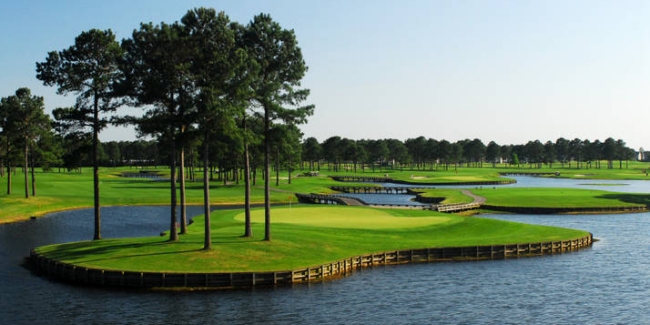 Mystical Golf Announces Larry Gatlin and The Gatlin Brothers Benefit Concert
Alabama Theatre Show for Pardue Children in Need Fund Directly Aids Area Residents

Mystical Golf, owner and operator of the award-winning The Witch, Man-O-War and The Wizard golf courses, announces Larry Gatlin and The Gatlin Brothers will perform a benefit concert for its "Pardue Children in Need Fund" at the Alabama Theatre in North Myrtle Beach, Jan. 23 at 7:30 p.m.

Fifty years ago, Larry, Steve and Rudy Gatlin started singing in their hometown of Abilene, Texas, and went on to make music history with Grammy Awards and songs topping the country charts. They've sung everywhere from White House command performances to Broadway shows to the great music venues of the world.

"Larry, Steve and Rudy Gatlin are three of the most generous people you'll ever meet," says Claude Pardue, President and CEO of Mystical Golf. "We're thrilled they're using their prodigious talents and taking time out of their busy schedule to help children find joy in their lives."

As with Mystical Golf's annual Christmas Child Golf Tournament, all concert proceeds directly benefit kids at the Lighthouse Care Center of Conway and Lighthouse Care Center of Augusta, Georgia. Due to continued growth of contributions, children at a care facility in Surfside Beach will now benefit as well. More than $100,000 has been raised since 2003.

The Lighthouse facilities care for 180 children from the ages of 12-17 suffering from behavioral disorders. Funds generated support activities such as a trip to Carowinds Amusement Park, monthly visits to a local theatre and an annual trip to the Alabama Theatre Christmas Show. Additionally, as a Christmas gift, kids are presented with a new pair of sneakers of their own choosing.

For ticket information: www.alabama-theatre.com/info/info_gatlinbros.html. For more information on the Pardue Children in Need Fund: www.mysticalgolf.com/events.php.

Posted January 6, 2012 || Viewed 1,976 times
Share Comment