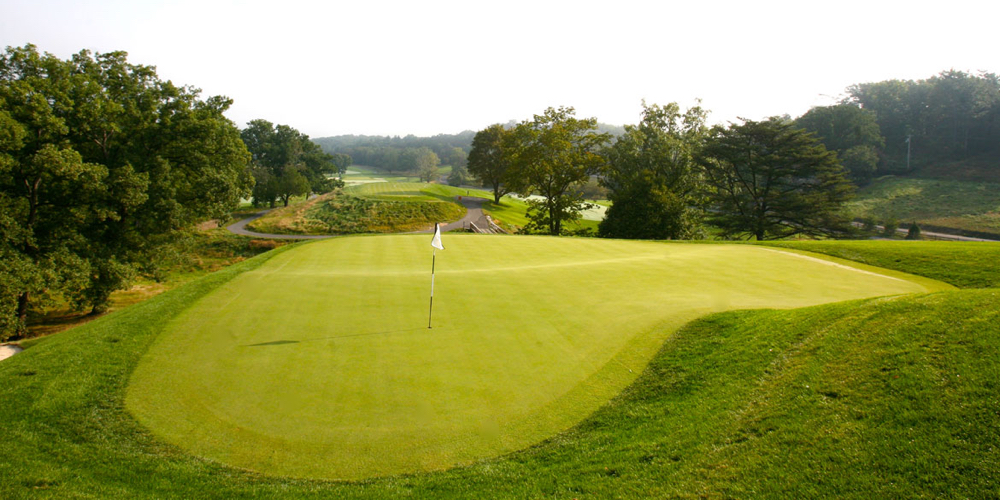 Discover The Award Winning Old Course in Pennsylvania
Omni Bedford Springs Resort in Pennsylvania is proud to be home to one of the country's first golf courses. Dating back to 1895, our restored, historic course offers a golfing experience that rivals most private courses. Overlooking breathtaking views of the Allegheny Mountains and Cumberland Valley, this remarkable course spans the work of three golf architectural masters. In 1895, the course was originally designed by Spencer Oldham. In 1912, A.W. Tillinghast, who designed more than 250 golf courses, redesigned the course and turned it into a 9-hole golf course. In 1923, the course was again redesigned and brought back to an 18-hole course by one of the premier golf course designers, Donald Ross.

The Bedford Springs Old Course went through a total renovation in 2007, overseen by noted classic golf course restoration architect Ron Forse, restoring it to its original course layout. A round of golf on these historically significant grounds is a must-play for golf enthusiasts of all levels. The Old Course is a completely restored and historic golf course featuring bent grass tees, greens and fairways that are maintained to the highest standards. We also have a dual-ended practice facility and expert PGA golf instruction available for all guests to hone their games.

Some 20 years ago, the resort's original clubhouse was destroyed in a flood and not rebuilt. In June 2017, we proudly opened Tillie's Clubhouse at the Old Course. The design and finishes pay homage to the resort's history while incorporating modern amenities and elements. The Clubhouse at the Old Course honors the history and nostalgia of the course while bringing entirely new offerings to guests.

---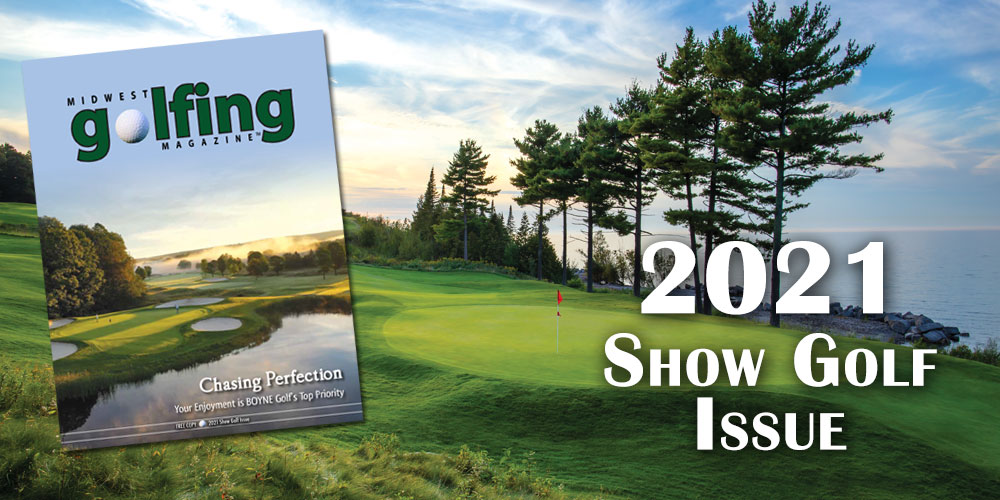 2021 Show Golf Issue
Welcome to our first ever Show Golf Issue! Since all the Midwest Golf Shows were cancelled, we needed to come up with a catchy new title. It's actually an appropriate moniker as our mission is to show you where to play in the Midwest and beyond. So as our thoughts turn away from last year's tribulations, let's rejoice that the game of golf has never been stronger and that all travel restrictions will be lifted in 2021. Honestly, I can't remember being this excited for a golf season to start in a long time, and our staff has done a great job piquing my travel interests!

The great thing about our Golf Show Issue is that most destinations and courses featured (except for Thailand) can be accessed by car. We start with our cover story on our great friends at BOYNE Golf in Northern Michigan. I strongly recommend taking advantage of their Great Escape Stay and Play Package that includes unlimited play on seven of their 10 world-class courses.

Staying in Michigan, lead staff writer Matt Tevsh attended last fall's opening day celebration at American Dunes in Grand Haven. The Jack Nicklaus Signature Design is also the home course of Folds of Honor and 100% of all dollars earned at the course is going to that worthy cause.

If you are looking for two amazing winter/spring destinations then you have check out the Robert Trent Jones Golf Trail in Alabama or The Heritage Golf Collection on Hilton Head Island. Both venues offer incredible stay and play packages and tons of fun for the whole family!

The Heritage Golf Group expanded their portfolio last July with the purchase of the River Club of Mequon just north of Milwaukee, WI. As Glen Turk reports, their management team is determined to make the club the ideal membership option for families that love golf.

We are also blessed to form a partnership this year with Annex Wealth Management, which has offices in Wisconsin, Northern Illinois and Florida and makes giving back through their partnership with numerous golf charitable events a top priority!

Finally, we conclude the first issue of our 18th year with a cool feature on Jeff King, Founder of King Made Jerky, the official beef jerky of the PGA Tour, and staples such as Must Haves, Chip Shots, and Turk's Takes.

Make Some Birdies,

Jay Royle, Publisher
---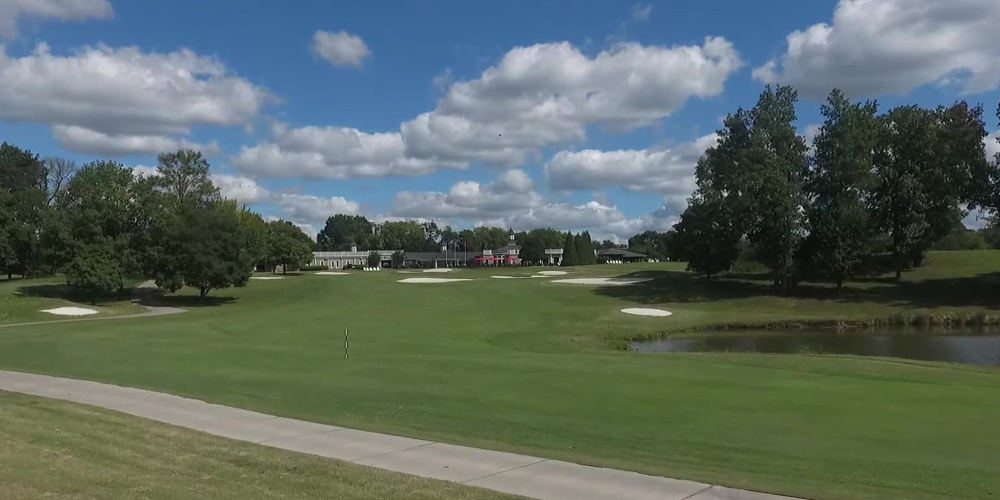 Hermitage Golf Course
Hermitage Golf Course is a privately owned and operated business just 20 minutes outside of Nashville, TN. Set on the banks of the beautiful Cumberland River, Hermitage played host to the LPGA Sara Lee Classic in the late '80's through the early '90's. Spanning over 500 acres of manicured Tennessee land, Hermitage Golf Course has something for everyone. Being a 36-hole public facility, along with a myriad set of tees, the challenges are always fresh on either of our two signature golf courses, the General's Retreat and the President's Reserve.

In 2016, Hermitage Golf Course, in the ongoing plan to set itself apart from the competition not only in our area of the country, but also on the golfing world stage, designed and constructed eight luxury cottages on site, just two hundred yards from the first tee! Just what you are looking for in your next stay and play. Each cottage is equipped with two bedrooms, two queen beds in each bedroom as well as two bathrooms. A spacious living area, outdoor seating options and beverage prep area with small fridge. Each suite is impeccably decorated. These cottages are just the extra special touch this hidden gem was looking for in the Nashville area. While on property we believe our guest should have no need to leave to arrange any golfing needs or dining options. Hermitage has made another upgrade to the facility with the total remodeling of the bar and grill area. After a three-month renovation of the bar, a new and improved setup with full service restaurant, has made Hermitage the number one stop for golfers around the area.

With all our cottage options we have a stay and play package that includes dinner, drinks and cigars on the cottage landing area, for you and many of your friends to enjoy. Hermitage Golf Course has a company line, stated by the President of the company Ashley Eller-Cottrell, "anyone can have 18 or 36 holes, but it's the experience you offer that sets you apart!" Hermitage is an experience driven golf course, albeit we are a golf course, we understand and relish we are in the entertainment business. The experience that is rendered with the price that is paid makes this value outstanding around the city, state or for most of the southeast. So, whether you are staying for a week, or just passing through onto your next destination, just know Hermitage Golf Course is the stop for you and your friends on your next golf outing!

One attraction that has become a nationwide interest story is the sheep of Hermitage Golf Course. Starting in the year of 2012, the owner of Hermitage Golf Course, Mike Eller was playing at Whistling Straights in Kolher Wisconsin; what would happen on the 12 hole would be enlightening for Mr. Eller and Hermitage Golf Course. Seeing the sheep that reside at Whistling Straight follow Mr. Eller for the next few holes, would prompt a vison, or an idea that would soon become a mainstay for Hermitage. Since that remarkable day Hermitage Golf Course has their own sheep freely roaming the 500 hundred acres of property. What started out with twelve (12) sheep has since grown into over forty (40) sheep. Mr. Eller believes you are always setting yourself apart from the competition, and let me tell you, this sure does! Now when you stop in before or after your round, you will be sure to see the sheep merchandise all around the fabulously laid out pro shop!

Your group looking for a small imamate gathering spot?! Look no further than the beautiful river porch! Set high a top the gorgeous Cumberland River and quietly behind the fourth hole on the President's Reserve, the river porch has just what you and your group is looking for in the next family or corporate get to together! Just a short cart ride from the clubhouse the river porch has breathtaking views, along with a simple get away that will soon "WOW" the party goers! With this private feel of an oasis this will take your next party over the top here at Hermitage Golf Course!