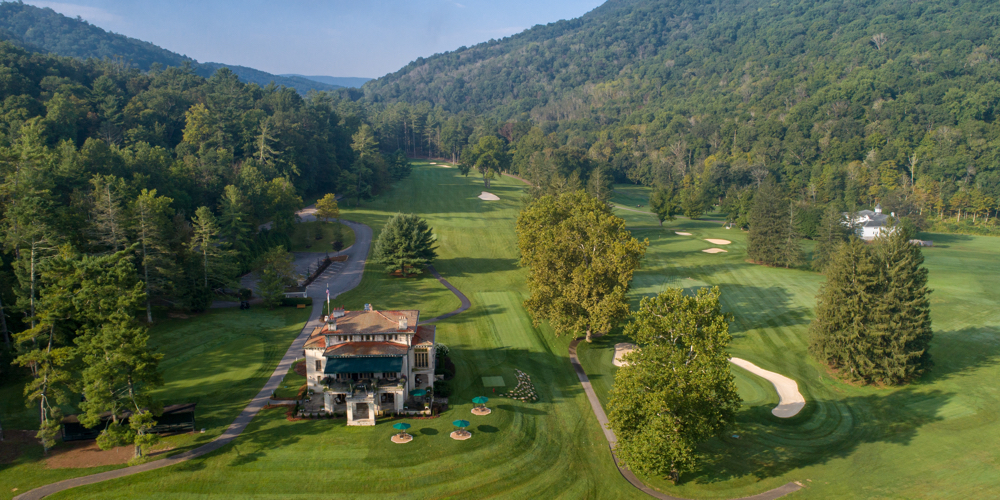 The Omni Homestead Resort
Sam Snead once remarked that if he could play only one course, it would be The Cascades at The Omni Homestead Resort in Hot Springs. Recently ranked No. 27 on Golf Digest's list of America's 100 Greatest Public Courses, The Cascades is regarded as one of William S. Flynn's finest works.

Flynn's deft architectural skills created a course which fit perfectly within the scenic Allegheny Mountains. A variety of tee shots lead to sloping, tree-lined fairways and the Cascades Stream comes into play on several holes.

The Old Course is distinguished as home of the nation's oldest first tee in continuous use. Updates by Flynn and Donald Ross, are showcased in the abundant fairway contouring and smallish greens, making approach shots interesting. Another notable feature of the Old Course is that it has 6 par 3s, 6 par 4s and 6 par 5s.

The Omni Homestead Resort is one of America's grand resorts with a history spanning more than 250 years. The combination of genuine hospitality and southern charm in a 2,300-acre setting in the Allegheny Mountains of southwestern Virginia. An expansive and luxurious Spa features a variety of services as well as an adults-only Serenity Garden. The resort offers an array of outdoor activities including an outdoor pool with water slides and lazy river, archery, Cascades Gorge hike, Shooting Club with trap, skeet and sporting clays, falconry, miniature golf, fly fishing and tennis. In winter, guests enjoy skiing, snowboarding, tubing and ice skating.
---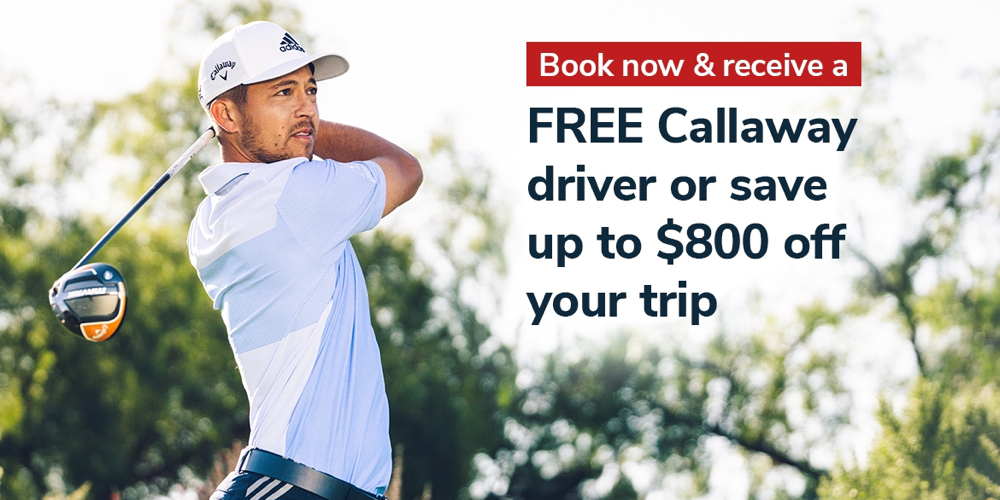 Book a Trip with Golfbreaks by PGA TOUR
As we enter the holiday season, Golfbreaks by PGA TOUR is rewarding customers who make a booking with them by Friday December 4th, for travel anytime. As the Official Golf Travel Partner of the PGA TOUR, you can book with confidence and receive up to an $800 discount or a Callaway MAVRIK Driver AND 3-wood, based on your group size and destination of travel.

Groups of 4 or more golfers that book a trip to a golf destination which includes a MINIMUM of 3 nights with 3 rounds of golf per person will qualify for some fantastic giveaways.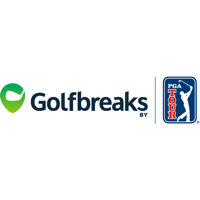 Where do you want to golf and travel?
* Florida
* South Carolina
* California
* Arizona
* Scotland
* Ireland
* Dominican Republic
* Mexico

Travel with confidence with Golfbreaks by PGA TOUR

With over 20 years of experience organizing golf trips worldwide, they are widely regarded as the 'go to' experts in golf travel, and that's why the PGA TOUR selected them to become their Official Golf Travel Partner globally.

Call 843-779-6462

---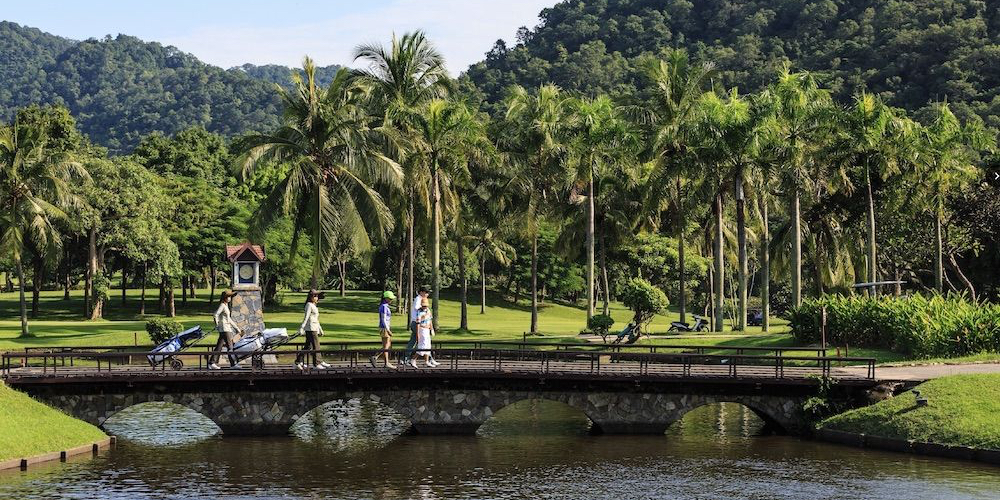 Thailand has long been recognized as the golf capital of Asia and one of the world's most beloved destinations for golf enthusiasts. With over 250 golf courses in Thailand, golf lovers can enjoy a variety of breathtaking landscapes ranging from the misty mountains in the North to the vibrant turquoise waters in the South. While there are many reasons why travelers seeking a golf getaway should choose Thailand, we have narrowed it down to five top reasons why golfers keep coming back to this world-renowned destination.

1. Value for Money

Thailand's beautiful scenery and amazing golf clubs offer travellers great value for their money with a level of service that will attract many first-time visitors. Golfers in Thailand can experience the luxury of golf at world-class courses, receive five-star service, and stay in lavish accommodations at affordable prices. Thailand's competitive value and top-quality service compared to other golf destinations in the world offer golfers an unforgettable experience of a lifetime.

2. Diverse Locations

Thailand's diverse landscape offers golfers an endless variety of physical environments to enjoy their favourite sport. From the bustling capital city of Bangkok to the stunning beaches in Phuket, golf lovers will be amazed at the assortment of golf courses available in Thailand. Not only does Thailand's extraordinary landscapes offer beautiful scenery, but they also allow golfers to enjoy Thailand all year long, regardless of the season.

3. The Courses and Facilities

With layouts designed by world-famous golf architects and retired professionals, such as Jack Nicklaus, Robert Trent Jones II, Greg Norman, and Pete Dye, it's no surprise that one of the reasons why golfers love visiting Thailand is because of the courses. The greenest of green courses, incredible restaurants, spas, and shopping are just some of the services and amenities visitors can experience in Thailand's many golf clubs.

4. Combination of Golf and Holiday

While golf would be the main driver for golf lovers visiting Thailand, there are also plenty of non-golf activities that visitors can experience within close proximity to the golf courses. From historic temples, cooking classes, beaches, outdoor adventure activities, and more, there is no shortage of experiences outside of the golf clubs for those who want to discover more of Thailand's diverse array of attractions and activities.

5. Thai Hospitality

In addition to world-class golf courses and facilities, Thailand is also known for its incredible hospitality and service. Whether it's the attentive hotel staff or the professional waiters aiming to please, visitors will be spoiled with warm smiles and five-star service wherever they go. Caddies in Thailand are extremely knowledgeable about the game, taking care of arrangements before golfers arrive at the clubs, guiding golfers around the course and giving them accurate assessments of speed and line of the putts, and more.