Share: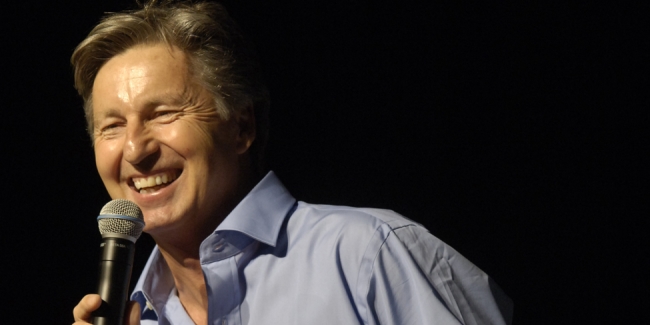 The World's Largest 19th Hole is the Magic of Myrtle Beach's World Am
By David Wood
"The '19th Hole' is the true magic of our World Am," said Bill Golden, President of Myrtle Beach Golf Holiday, as he watched the Golf Channel's Charlie Rymer begin his hilarious emcee duties on the Myrtle Beach Convention Center's main stage.

"We have something fun for each of our 3,300 participants with great food and drinks, the indoor par 3, equipment demos, fitness tips, entertainment, putting contests, instruction gurus, prize giveaways," he continued. "It's a bonanza of golf where even if you played poorly during the day you still can have an awesome time at night."

And indeed you can as "The World's Largest 19th Hole" lives up to its billing during this year's 30th chapter of the Golf.com World Amateur Championship.

"The 19th Hole is fantastic," said seven-time World Am participant David Williams, who travels yearly down to the Grand Strand from Delaware. "I love the competition, but even better is the chance to meet new people and enjoy the camaraderie of the event."

Jim Melvin - a 25-year World Am veteran from Illinois - echoed that sentiment, "I look forward to the 19th Hole every year. It's really a unique event and a blast."

Probably the highlight of the evening expo is the non-stop activity on the main stage as golf experts, celebrities, and entertaining sorts from in and around the game are in the spotlight.

On Tuesday night, the Golf Channel's Brandel Chamblee was interviewed in front of a thousand or so attendees by his colleague Rymer - who both laughs and makes others laugh as easily as making a one-foot putt. If the golf television thing doesn't work out for the duo, they could always become a comedy team. They played off each other for big guffaws as if they'd headlined top entertainment venues for years.

Chamblee had the crowd in the palm of hand as he discussed his first appearance on the Golf Channel - where as a show biz neophyte he had no clue what his earpiece, which you often see television hosts and newscasters wear, was used for.

In fact, during his whole first week, the Golf Channel producers were talking to him during the broadcast and asking him to stop talking so much. No one knew, including Chamblee, that the earpiece wasn't working. The producers thought he was simply ignoring them. Finally on the fifth day, he asked why he had to wear the device since he never heard a word from it. "It was probably the best stuff I've done on-air without them yakking in my ear," Chamblee said with a laugh.

After his 45-minute talk, both he and Rymer were mobbed for photos and autographs as Golf Channel personalities are rock stars with the golf-crazy World Am crowd. They were both exceptionally gracious, meeting with each and every audience member seeking a bit of their time.

Chamblee and Rymer weren't the only show-stoppers. The venue reverberated with laughter as funnyman Henry Cho slayed the crowd on Monday with tales of growing up Korean in Tennessee. His three kids additionally provided ample knee-slapping material for his clever standup.

Golf travel expert Joe Passov - GOLF Magazine's "Traveling Joe" - held court on Tuesday evening discussing his travels while globetrotting with clubs in tow. If there's a locale with a golf course, Traveling Joe either knows about it or has been there.
Even yours truly will be on stage discussing my book - Around the World in 80 Rounds - closing the week-long festivities this Thursday night. Also on the marquee are celebrity emcee and ESPN commentator Mitch Laurance and his wife Ewa Laurance - "The Striking Viking" - who's renowned for her professional billiards expertise and trick-shot artistry.

And best of all, the food, drink, entertainment, and everything else at the World's Largest 19th Hole is included in the entry fee along with the 72 holes of tournament play. And isn't that what makes the Grand Stand the top U.S. golf destination? You always get bang for your buck.

For more information on the World Am visit: www.worldamgolf.com.

For a full array of golf vacation packages in Myrtle Beach visit: www.golfholiday.com.

Revised: 08/29/2013 - Article Viewed 21,186 Times
About: David Wood
---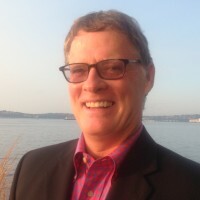 In addition to writing on golf and travel, author and noted speaker David Wood has made several appearances on Late Night with David Letterman as well as dozens of other television shows. His book - Around the World in 80 Rounds - was just released in paperback on www.Amazon.com. Currently he works in public relations with Buffalo Communications in Vienna, VA.

---
More Articles by David Wood
More Related Articles