Mountains to Midlands Alliance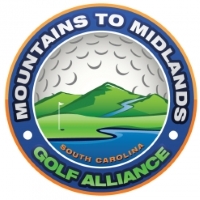 The Mountains to Midlands Golf Alliance is a partnership of the regions from the center of the State west to the Agusta/Georgia border and up to the northwest tip.

Lake Murray Country to the south features golf that is centered in and around Lake Murray "the jewel of the south" and the State's capital city, Columbia, which is only 70 miles from Augusta.

Often overlooked because of its proximity to the one and only Augusta, Aiken, South Carolina, in Thoroughbred Country and The Lakelands, might just be the best kept secret in the State. If it's a Masters Package that you might be looking for, you are pretty darn close! Moving north along the Georgia border, along a stretch of I-85, you will find the two cities of Greenville and Spartanburg - welcome to The Upcountry which runs along the North Carolina border.

Moving east along the North Carolina border towards Charlotte we move into a region that many of you are familiar with, the Olde English District. Twenty minutes south of Charlotte on I-77 is the popular golf destination of Rock Hill. The region extends back down towards the Columbia area but also extends east to its eastern golf gem in Cheraw State Park! Many Interstates 77, 20, 26, 85 and 385 make travel easy and golf courses accessible.

Your "diamonds in the rough" are spread out through this fine region including two of the finest Tom Jackson designed State Park Courses that any stare could offer up! Cheraw State Park is located just north of Florence, SC and is only one of 40 courses in the country to earn Golf Digest's honor as a "Super Value." Hickory Knob, located in McCormick, SC, is part of Old 96 District bordering the Georgia State line. All 18 holes have visuals or holes that come into play on the waters of Lake Thurmond.

You can mix and match your golf within the regions or you can stay within the region of your choice. All are neighboring and fairly close together. Come visit Mountains to Midlands, you'll be pleasantly surprised!
Mountains to Midlands Alliance Golf Courses
Golf Course Name
Type
Architect
Anderson Country Club
Anderson, SC
864-226-1651
Semi-Private
Tom Bendelow
Bonnie Brae Golf Club
Greenville, SC
864-277-9838
Semi-Private
Boscobel Country Club
Pendleton, SC
864-646-3991
Semi-Private
Brookstone Meadows Golf Course
Anderson, SC
864-964-9966
Semi-Private
Tom Jackson
Camden Country Club
Camden, AR
870-836-8414
Private
Carolina Lakes Golf Course
Indian Land, SC
803-895-1399
Military
Ed Riccoboni
Carolina Springs Golf Club
Fountain Inn, SC
864-862-3551
Semi-Private
Cedar Creek Golf Club
Aiken, SC
803-648-4206
Semi-Private
Arthur Hills
Cherokee Valley Golf Club
Travelers Rest, SC
877-484-6376
Public
Chester Golf Club
Chester, SC
803-581-5733
Semi-Private
Russell Breeden
Cobblestone Park Golf Club
Blythewood, SC
803-333-8100
Semi-Private
P.B. Dye - L. Janzen updated the Gold Nine in 2006
Cobbs Glen Country Club
Anderson, SC
864-226-7688
Semi-Private
George Cobb
Columbia Country Club
Blythewood, SC
803-754-8109
Private
Ellis Maples
Country Club of Lexington
Lexington, SC
803-359-2515
Private
Ed Riccoboni
Edgewater Golf Club
Lancaster, SC
803-283-9800
Public
Bruce Brodsky
Fort Mill Country Club
Fort Mill, SC
803-547-2044
Semi-Private
Donald Ross, George Cobb, Clyde Johnston
Furman University Golf Club
Greenville, SC
864-294-9090
Semi-Private
Golden Hills Golf and Country Club
Lexington, SC
803-957-3355
Semi-Private
Ron Garl
Houndslake Country Club
Aiken, SC
803-648-3333
Private
Joe Lee
Hunters Creek Golf and Country Club
Greenwood, SC
864-223-9286
Semi-Private
Tom Jackson
Indian River Golf Club
West Columbia, SC
803-955-0080
Semi-Private
Lynn Young
Lancaster Golf Club
Lancaster, SC
803-416-4500
Semi-Private
Donald Ross/Russell Breedin
Links O Tryon
Campobello, SC
864-468-4995
Semi-Private
Tom Jackson
LinRick Golf Course
Columbia, SC
803-754-6331
Public
Russell Breeden
Mid Carolina Club
Prosperity, SC
803-364-3193
Semi-Private
Midland Valley Country Club
Aiken, SC
803-663-7332
Semi-Private
Ellis Maples
Mount Vintage Plantation Golf Club
North Augusta, SC
803-279-5422
Semi-Private
Tom Jackson
Oak Hills Golf Club
Columbia, SC
803-735-9830
Semi-Private
Steve Melnyk
Olde Sycamore Golf Plantation
Charlotte, NC
704-573-1000
Semi-Private
Tom Jackson
Pickens Country Club
Pickens, SC
864-878-6083
Semi-Private
William B. Lewis
Pine Ridge Country Club
Edgefield, SC
803-637-3570
Semi-Private
Russell Breeden
River Falls Plantation
Duncan, SC
864-433-9192
Public
Gary Player
River Golf Club
North Augusta, SC
803-202-0110
Semi-Private
Jim Fazio
Rock Hill Country Club
Rock Hill, SC
803-327-7790
Private
A. W. Tillinghast
Savannah Lakes Village & Golf Clubs | Tara Golf Course
McCormick, SC
864-391-4115
Semi-Private
Tom Clark
Southern Oaks Golf Course
Easley, SC
864-859-6698
Semi-Private
William B. Lewis
Spring Valley Country Club
Columbia, SC
803-788-3084
Private
George Cobb & John LaFoy
Springfield Golf Club
Fort Mill, SC
803-548-3318
Semi-Private
Clyde Johnston
Sweetwater Country Club
Barnwell, SC
803-259-5004
Semi-Private
Tega Cay Golf Club
Tega Cay, SC
803-548-2918
Public
William B. Lewis and Clifton, Ezell & Clifton
The Aiken Golf Club
Aiken, SC
803-649-6029
Semi-Private
J. Inglis & Donald Ross
The Golf Club of South Carolina at Crickentree
Blythewood, SC
803-754-8600
Semi-Private
Ken Killian
The Golf Course at Star Fort
Ninety Six, SC
864-543-2757
Semi-Private
George Cobb
The Links at Stoney Point
Greenwood, SC
864-942-0900
Semi-Private
Tom Jackson
The Preserve at Verdae
Greenville, SC
864-676-1500
Semi-Private
Willard Byrd
The Spur at Northwoods Golf Course
Columbia, SC
803-786-9242
Public
Pete Dye
The Waterford Golf Club
Rock Hill, SC
803-324-0300
Semi-Private
Hale Irwin
The Woodlands Golf and Country Club
Columbia, SC
803-788-7771
Private
Russell Breeden
Timberlake Country Club
Chapin, SC
803-345-9909
Semi-Private
Willard Byrd
Village Greens Golf & Country Club
Gramling, SC
864-472-2411
Semi-Private
Russell Breeden
Walker Golf Course - Clemson University
Clemson, SC
864-656-0236
Semi-Private
D. J. DeVictor
Willow Creek Golf Course
Greer, SC
864-476-6492
Public
Tom Jackson
Windermere Golf Club
Blythewood, SC
803-786-7888
Private
Pete & P. B. Dye

Custom Golf Package QuoteClick Here For A Free Golf Trip Quote
Mountains to Midlands Alliance Map
Mountains to Midlands Alliance Golf Packages - Golf Stay and Play Deals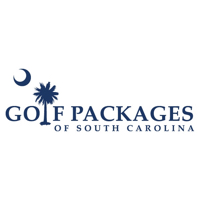 Golf Packages of SC
For Golf A Package Quote Click HereInquire Now
Mountains to Midlands Alliance Contact Information
Recent Mountains to Midlands Alliance Articles
If you are seeking a Southern golf experience that is complemented by rolling hills, loblolly pines, and blooming dogwoods, then you should consider attending The Masters Tournament at the Augusta National...
---
Whether you have played a course 20+ times a year or looking to play the course for the first time, insights from an insider can help enhance your golf experience. Below is an interview with Young Lim who ...
---
Golf Trail Videos